Atelier m'alice was founded in 2012 and we quickly developed what courses we offer. We created our CAP Baker qualification to meet many career change requests. To help our future artisan bakers promote organic flours and work with sourdough, we have focused our training course on these elements.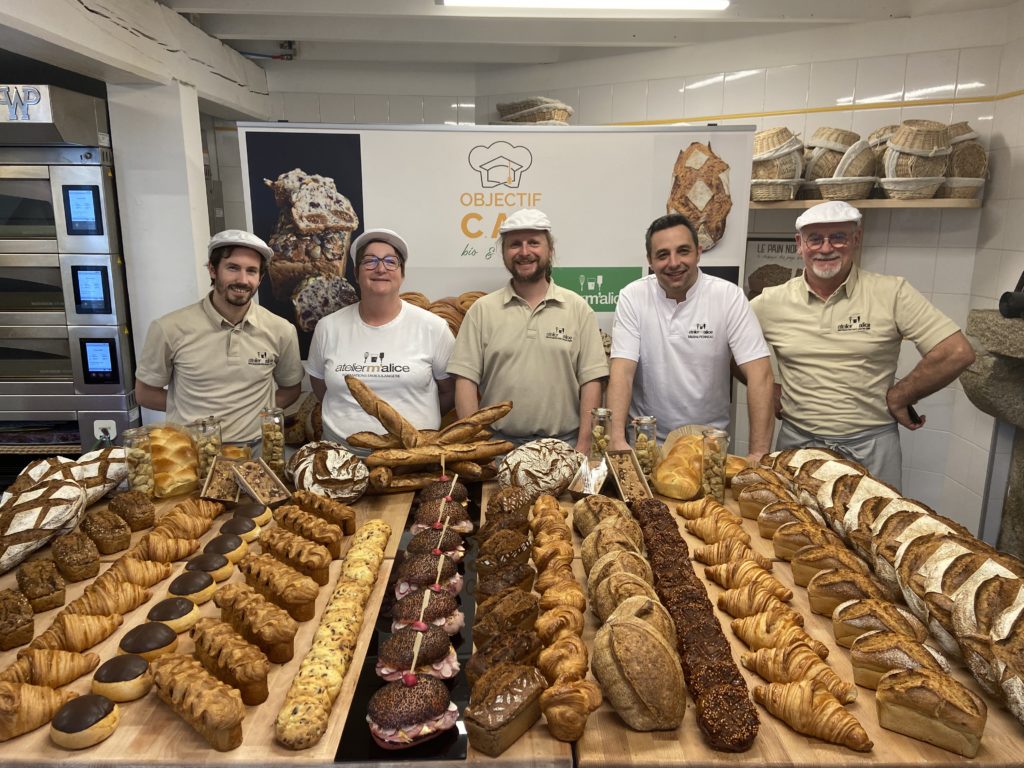 Different media have been writing articles about our CAP qualification: 
READ THE FRANCE BLEU ARTICLE   READ THE OUEST FRANCE ARTICLE
As Ouest France explains, the organic and sourdough baker CAP course is for adults who want to change career and become bakers. The course lasts 6 months and you will be taught by Maxime PIONNEAU, an Atelier m'alice trainer.
Trainees are delighted by this course (100% success rate and a trainee score of 9.3/10 for the course!). You can see the fun atmosphere in the lessons for yourself!
If you would like more information, feel free to contact the team at Atelier m'alice.
FIND OUT MORE ABOUT THE CAP BAKER QUALIFICATION   ASK YOUR QUESTIONS