Atelier m'alice has provided vocational training for adults since 2022 in Organic and Sourdough Bakery. It is designed to bring sourdoughs back into the spotlight and pass on our experts' knowledge in organic baking. Our organic baking expert instructors will spend four and a half months with a small group of four trainees teaching them to handle a range of organic breads and pastries on natural leaven.
Get the CAP
Bakery vocational training certificate
to develop
a range of breads and pastries based on natural sourdough bread-making
Join a
business to see what the job is really like
ELABORATE
a business plan with a view to setting up a business
Training for retraining and building a professional project
Our training is delivered in the heart of the Suire flour mill, in a countryside setting on the banks of the Sèvre river in Boussay.This diploma is a key to getting started creating or taking over a bakery.
Each learner will register for the examination on the academy's website as an independent candidate and may get a waiver allowing them to take only the production and technology sections of the CAP vocational training. We organise the participants' examination together with our CFA (Centre de formations d'apprenti) partners.
When the training is complete, our students take the CAP Boulanger vocational exam at the Nantes Academy and are assessed when presenting a business plan (certificate of completion issued by Atelier m'alice).
This oral presentation to a jury of professionals will show the participants as entrepreneurs. It helps integration into the sector while developing their networks of suppliers and experts. We also offer a shorter training course to prepare for the conventional CAP vocational training exam.
Our learners say it best!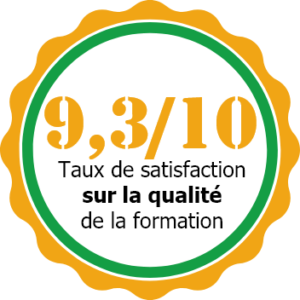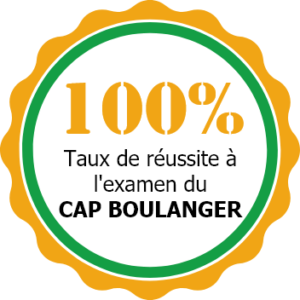 Study conducted from 07/01/2022 to 06/30/2023
François-Xavier LOT, a former company executive is one of our participants in the class of 2022. Looking to take on a new challenge and open his own bakery ""Marguerite – Boulangerie du coin"" located at 8 rue Guépin in Nantes (44), he did our CAP Boulanger Bio et Levains training.
When he graduated, our bakery creation, transmission and extension partner ACTE-Accompaniment help him achieve his goal.
After studying economics and working for two years in this sector, Elise EVERS, 27, decided to change careers and joined the class of 2022.
She wanted to open a small chain of bakeries in Luxembourg. She wanted to produce as much as possible and particularly learn sourdough technique. Mission accomplished with our CAP Bakery and Sourdough vocational qualification.
She's working as an employee in a bakery while waiting to set up her project.
How do I get into the course?
Pre-requisites : applicants must have a minimum CAP diploma
How to access the training : 3 months and registration for the CAP Boulanger vocational qualification examination in October – November of the current school year is compulsory – read more
Send your application. This will be followed by a telephone interview Each participant must register for the C.A.P examination
on the Nantes Academy website Atelier m'alice is a Qualiopi-certified training organisation: funding is available.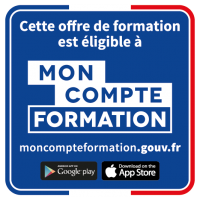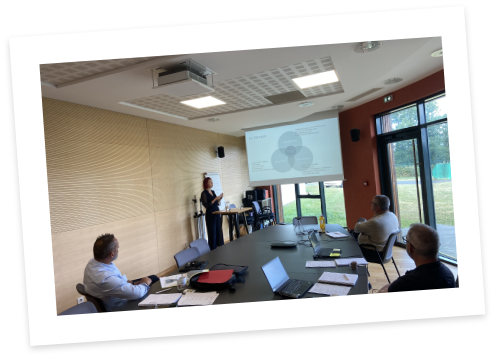 "Registration procedures for individual candidates"
You can already create an account in Cyclades, but the registration server will only open in the October-November period of each school year when the examination takes place the following Spring (Academy schedule).
Price
Pricing: €12750 including tax – applicable for the school years 2022-2023 Atelier m'alice is a Qualiopi-certified training organisation. We aim to offer professional training courses to anyone retraining to work in the bakery industry and are sensitive to environmental issues. As part of this, each participant must work in a business to understand what the job is really like.

Bakery training pathways and bridges
CAP BOULANGER
The skills blocks tested are technology and production, they cannot be tested separately.
Get all the information you need about our training courses in our online catalogue (requirements, aims, duration, procedures and deadlines, fees, methods used and evaluation procedures).
Gateways / further study
There are many such pathways but they are subject to certain conditions which candidates should examine.
MC Specialised bakery
MC Bakery employee
MC Caterer
BP Baker
BAC PRO Baker
CAP Pastry
MC Patry
Glacerie Chocolaterie
Confectionary BM Pastry
The types of job accessible with this CAP Bakery diploma are Bakery assistant
Artisan bakerFor more information, go to the France COMPETENCES website :RNCP code 37537 (National Register of Professional Competences)
Other routes
There are other routes to this exam (e.g. work-linked training in a CFA, etc.)